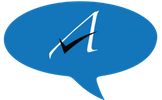 Alison Dykstra, B.A., Therapy Assistant, Speech-Language Pathology Candidate
We are here for you.
Book appointment
Alison is passionate about providing family-centered therapy with goals that improve communication.
Alison Dykstra is a currently as Speech Therapy Assistant. She obtained a Bachelor of Arts in Speech and Language Sciences from Brock University before beginning her Master's in Speech-Language Pathology at Western University. She is a member of Speech-Language and Audiology Canada (SAC). Ali's clinical experience includes working with preschool and school aged children in the areas of developmental language, articulation, and fluency. She has also provided services for adults with cognitive communications disorders, aphasia and dysphagia. She has completed training in Hanen: It Takes Two to Talk -a treatment program for young children with delayed language skills. Ali is passionate about providing family-centered therapy and recognizes the importance of making therapy fun with goals that improve daily communication. In her spare time, Alison enjoys spending time with her family and dog or going for hikes!
Work Days

Monday

Wednesday

Thursday

Friday

Saturday